WEEK OF August 22 – 2 8, 2022
This may not be your favorite thing to hear, Libra, but your keyword for the next four weeks is…downshift! Actually, you may not have much choice once the exuberant Sun leaves your community-focused eleventh house and slips into Virgo and your introspective, mystical twelfth house on Monday, August 22. This also signals the conclusion of your astrological year, and to prepare yourself for a new cycle—and Libra party season—you'll want to take a deep dive into your psyche and commence your annual "spiritual housecleaning" mission. But as opposed to bagging up outmoded clothes and "objets" that no longer hold a sentimental charge, what you get to clear out are limiting beliefs, negative emotions like anger and jealousy, and self-sabotaging behavior. Do your inner work now, and you'll be able to hit the ground running when the Sun blazes into your sign on September 22. You'll catch a major cosmic tailwind on Saturday, when a Virgo new moon brings its annual fresh-start energy to this area. As an optimistic Libra, you have a knack for finding the silver lining behind any storm cloud, but over the next four weeks, you'll actually benefit more from taking a clear-eyed look at challenging people and situations. That's how you can confidently decide what to keep and what to "release back to nature." It's finally time to let go of any relationship you've been clinging to out of a misbegotten sense of loyalty.
A big sea change arrives on Wednesday as iconoclastic Uranus commences its annual pivot, in Taurus and your eighth house of seduction, sexuality and all forms of merging until January 22, 2023. The planet of radical change is halfway through an extended tour of this realm (May 2018 to April 2026), so while some changes have been extreme, others have been unfolding slowly. Your most intimate relationships are up for reconsideration, and to be true to yourself and step into your highest power, you need to be brutally honest—with yourself and with them. The eighth house is also your metaphysical zone (and anything too deep and mysterious to be answered glibly), and you may find yourself asking weightier questions about things like the nature of reality and the meaning of life. Always remember, as you seek wisdom and guidance from advanced teachers, to trust your own intuition. This will keep you grounded and less vulnerable to manipulative masters.  
Even in the midst of all these deep personal transformations, you're still a sensual, tender, expressive Libra. And you'll be reminded of that starting on Thursday, when cosmic communicator Mercury blasts out of your introspective twelfth house and arrives with a fanfare in your sign, where it'll have an extended visit (on and off) until October 29, thanks to a retrograde from September 9 to October 2. You'll have two months to refine and polish your message and put it—and yourself—out there in the best way possible. During the three-week backspin, however, you could bang up against resistance. It's more important than ever to stay calm and call upon your innate sense of fair play and diplomacy to keep the peace—AND your peace of mind.
More From ELLE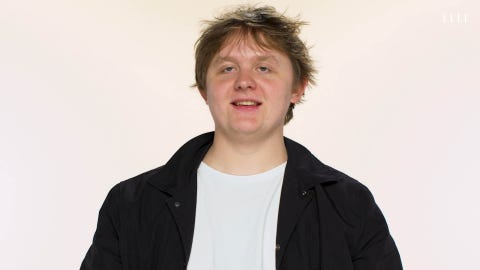 See All Signs
Identical twin sisters Ophira and Tali Edut (The AstroTwins), have been ELLE.com's official astrologers for over a decade. They are the authors of several astrology books, including their popular yearly horoscope guides, and have read charts for celebrities including Beyonce, Karlie Kloss and Emma Roberts. For their spot-on predictions, books and online courses, visit them at  astrostyle.com.