WEEK OF August 22 – 2 8, 2022
A big theme this week revolves around commitment as the self-directed Sun commences its annual sojourn through Virgo and your eighth house of permabonding on Monday, August 22 until September 22. And on Saturday, the Virgo new moon intensifies this energy! Sometime during el Sol's monthlong transit, you could find yourself at the "make it or break it" point, but coming to a decision may not be so easy. For those in a relationship, you clearly see all of bae's good qualities—it's those few annoying issues that aren't necessarily deal breakers yet they do make you question full-on commitment. If there's more positive than challenging stuff, here's an idea. Before you cut bait (and potentially wind up with regrets), why not have a few sessions with a couple's counselor or mediator and get everything out in the open? If that's not a viable option, look at ways you can consciously and compassionately uncouple OR, if you want to get more serious, talk to your love interest about making things "unofficially official"? Nothing blipping across your romantic radar screen? Anchor yourself in your highest values, focus on all YOU have to offer the right person, set the bar high…then get a little more proactive in your search.
A little TOO much excitement at home base? With unpredictable Uranus halfway through its seven-year trek of Taurus and your domestic fourth house, things have probably been anything but dull. During this long transit, you're likely to experience some shifts (possibly dramatic ones) with family, roommates and your physical home. If you're ready for a break in the action, you might finally get one this Wednesday, when the side-spinning disruptor (which happens to be your ruling planet) flips into its annual five-month retrograde. In reverse, Uranus loses some of its high-voltage intensity, giving you a chance to step back and gain a wider-angled perspective on all the shifts. Have you wanted to redecorate—or relocate? This transit can spark action, but don't do anything rash. Maybe a short trial to see if you COULD turn your place into an Airbnb and crash with a friend or head off on a nomadic sabbatical.
You may be jonesing for adventure—or at least wider horizons—starting this Thursday as curious Mercury leaves your emotionally intense eighth house and flits into Libra and your wide-angled ninth for two full months (an extra-long trek because of a retrograde mid-cycle). With your exploratory spirit returning, you might want to keep a rolling duffel packed with your travel essentials, because you might be jetting off on a moment's notice. Eager to flap your wings but not sure where to? Reach out to friends living "elsewhere" and see what opportunities might arise if you take the initiative. Just note that messenger Mercury will be retrograde from September 9 to October 2, during which time you'll want to take extra precautions against delays or unexpected curve balls. Once you hatch a plan, book as much of the trip as possible to minimize the signal-muddling effects of the retrograde.
More From ELLE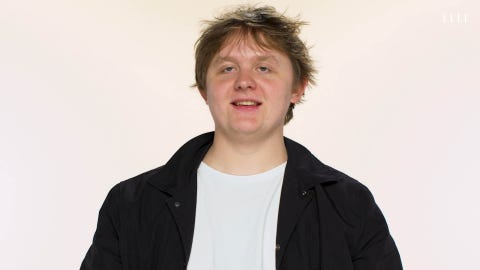 See All Signs
Identical twin sisters Ophira and Tali Edut (The AstroTwins), have been ELLE.com's official astrologers for over a decade. They are the authors of several astrology books, including their popular yearly horoscope guides, and have read charts for celebrities including Beyonce, Karlie Kloss and Emma Roberts. For their spot-on predictions, books and online courses, visit them at  astrostyle.com.